Window Treatments home > Window Treatments Product Site map > Window Treatment Ideas
Window Treatment Ideas
Click here to see Window Treatment Ideas on our Pinterest Page!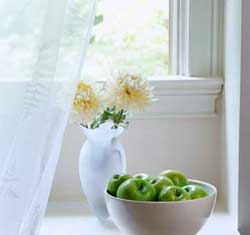 Sometimes it is hard to decide exactly what to do with your windows, how to cover them at night, or enjoy the view during the day. But we are here to help, with plenty of window treatment ideas to help you get started! The best and easiest way is to call us and we will walk you through options, depending on your needs. If you just want to browse ideas - checkout our Pinterest page. We actually do COM (Customers own Material) -so if you can't find it on our site- we can still make the exact treatment you desire. We can help you find the fabric and create the window treatment of your dreams! Or look around our site - we have tons of great window treatment ideas for your home!

Client Testimonials continued
Opening Hours
We have email representatives available 9am - 8pm EST, or call us during hours below.
Mondays-Fridays: 9AM to 5PM EST
We often have extended hours support, please leave a voicemail and we will get back with you as soon as possible.
We have the best selection of Window Treatment Ideas at the lowest prices!
Related products:
Thermal Window coverings
Cut down on energy loss in your home, by using these cost effective thermal window coverings!
The Best Window Treatments
We know all about the best window treatments for any home, and our products have been chosen according to trusted and experienced manufacturers of the industry.
The Best Window Coverings
If you are looking for the best window coverings that your home can have, these products are what you need!
Kitchen Window Treatments
Sometimes people put all of their home décor effort into their living rooms – they make sure that their living room window treatments are perfect, but then forget about the rest of the house.