Window Treatments home > Window Treatments Product Site map > Window Treatments
Window Treatments
Click here to see our selection of Window Treatments.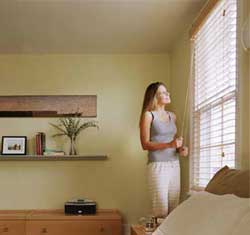 No matter what sort of window treatment you want to use, we've got the supplies for you. Maybe you want a horizontal treatment or a vertical one… blinds, curtains, drapes, swags, shades, roman, cellular, shutters, or cornices. Whatever you're looking for, we've got the stuff you need.
Client Testimonials continued
Opening Hours
We have email representatives available 9am - 8pm EST, or call us during hours below.
Mondays-Fridays: 9AM to 5PM EST
We often have extended hours support, please leave a voicemail and we will get back with you as soon as possible.
We have the best selection of Window Treatments at the lowest prices!
Related products:
Wallpaper
Paint can be nice on your walls, but it is so plain. Sometimes your walls need that extra delicate design. Sometimes your walls need that extra bold design. Whatever your walls need, we've got a great selection of wallpaper. Don't let your walls go naked. Dress them up with wallpaper.

Curtains
Curtains come in many colors, fibers, patterns, and textures. You can get curtains in anything from lace to velvet, and you can get curtains with certain effects like gauzy or elegant. Curtains suit multiple decorating styles. You can get curtains to match any décor that you may have already chosen.

Lamps
A room can be beautiful, but if you don't have the proper lighting, nobody will be able to see its beauty. Lamps can really brighten up your room in all the right places. Even when they are not turned on, our lamps are a decorative piece that will add to, not detract from, your decorative style.