Window Treatments home > Site Information Center > Best Window Coverings
Best Window Coverings
Click here to the Best Window Coverings.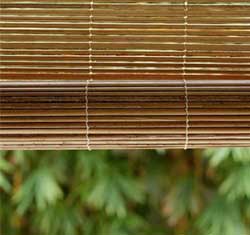 Window coverings can completely change the way your house looks and feels. It can even change the mood and can create a special atmosphere. The best window coverings can also provide the privacy your family needs and also help keep your heating or cooling from radiating through bare windows.
There are many choices to consider when choosing the best window covering for your home. Here are a few tips:
· Make a list of styles, colors and preferences
· Are you a do-it-yourself person?
· Consider Room Space
· How much light do you want coming through?
Some other things to consider:
· Do you want manual or electric opening and closing?
· Do you have pets in the house?
· How much maintenance will your window coverings require?
· Is the material fire-resistant?
· Do you want the window covering to make the room feel larger or smaller?
Your individual tastes and preferences should be your guide when deciding on the best window coverings for your home. Be sure not to overpower your room with too much of one single color when choosing a window treatment, and by the same rule of thumb do not use too many colors as this will make the room look too busy and detract from the centerpiece you want your window coverings to take. A good guide is to allow your main color to take up three quarters of the room and the other quarter should be a different, but complimenting color. Take a look at our gallery of window covering selections. You'll find many different styles and types to choose from!

Client Testimonials continued
Opening Hours
We have email representatives available 9am - 8pm EST, or call us during hours below.
Mondays-Fridays: 9AM to 5PM EST
We often have extended hours support, please leave a voicemail and we will get back with you as soon as possible.